Hey guys! I have been super busy and behind on posting a few different things on my Facebook, so I have decided to throw them all in one big post. I hope everyone has a Happy Thanksgiving!!!
*****STOLEN INNOCENCE by S. M. Stryker*****
Haunted by her years of abuse, Parker Dane tries to leave her past behind her to start a new life in a new city. She meets Ian Blake; actually she runs into him multiple times, but always runs away before learning his name. Ian can't get Parker out of his mind and he doesn't even know her name.
Ian finally gets his opportunity to meet Parker, and he will do anything in his power to keep her from running away from him again. Parker has years of demons and fears bottled up inside her; she knows that if Ian finds out her secrets, she will lose him forever; no one wants damaged goods. Will Ian make her run away again or will her past catch up to her trying to pull her back.
Will Ian be the man to stand by Parker or will he turn his back on her.
http://bit.ly/StolenInnocence-AmzUS
http://bit.ly/StolenInnocence-AmzUK
http://bit.ly/StolenInnocence-AmzAU
http://bit.ly/StolenInnocence-Nook
Follow me on Facebook!
https://www.facebook.com/Author.S.M.Stryker?ref=hl
♬•*´¨`*•Fighting the Odds by Hilary Storm•*´¨`*•♬
Book 5 in the Rebel Walking Series
A tragedy has driven Luke Jacobs to leave behind everything he knows and loves. Rebel Walking is a distant reminder of the pain he can't seem to get past and he's left without any reason to fight to get himself out of the depressed state he's landed in.
Kimber finds herself hopeless and alone in a relationship full of abuse. She's constantly being controlled by the men in her life and she quit resisting long ago.
When these two worlds collide, will Luke begin to live again? How will he deal with the pressure from the Walkers to return to Rebel Walking? Can he handle the emotions he's faced with when the numbness begins to wear off
Amazon:
http://amzn.to/1vlEmmg
B&N:
http://bit.ly/1rDXRnS
Kobo: http://bit.ly/1rDXWrP
Fate Series by Charisse Spiers, this post contains Books 1-3 and all are now out!
Accepted Fate,
Book One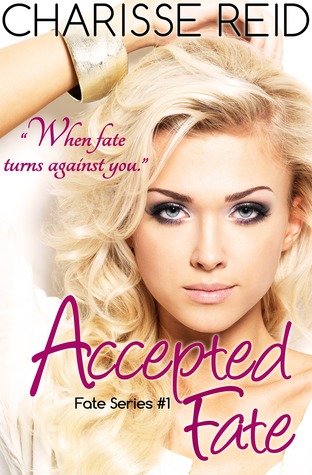 What do you do when everything you had planned out for yourself gets changed in one summer? Do you embrace the new or fight to keep things the same?
For seventeen year old Kinzleigh everything was going just as she always planned. She had great friends, went to a school she loved, and always knew she was destined for greatness. One step already completed towards acquiring the job she has forever dreamed of, a pro football cheerleader. Nothing and no one was going to stand in her way, especially not love. What she doesn't expect is for her parents to suddenly change everything and send her spiraling into a life she didn't want for herself, especially after meeting one blue eyed boy she can't stop dreaming about. Her life is changing at every turn. She is learning that sometimes life has different plans than our own. When she finally accepts the hand fate has dealt, everything is ripped from her once again.
Can she accept the ugly fate that was chosen for her or will she fight to once again accept it.
**Note from the author: reader discretion is advised. Content is for mature readers 18+ due to some language and some sensuality or intimate scenes**
Buy Link:
http://www.amazon.com/Accepted-Fate-Charisse-Spiers-ebook/dp/B00IO8RATY/ref=sr_1_1?ie=UTF8&qid=1415719041&sr=8-1&keywords=Accepted+Fate
Trailer:
http://youtu.be/PC5yzEKFMSo
Twisting Fate
, book two
Note from the author: Content intended for readers 18+ due to language and sexual content
Kinzleigh's life came crashing down after that tragic day leaving her in a whirlwind of despair. How do you move on from something when you have a secret no one knows; a constant reminder of something so beautiful that was taken as if it never existed?
Kinzleigh Baker was the golden girl. She never partied or gave her parents an ounce of trouble. She sure as heck didn't venture out with boys. She had hopes and dreams that could only be obtained by keeping a clear head; free from emotions that only hold you back. She had her life planned out like a book, moving forward chapter by chapter. What she didn't expect was for fate to knock her off that pedestal she has been on by throwing at her one unexpected thing after another.
Finally learning we can't always control the life we planned out for ourselves she accepted the destiny she was given and even embraced it, finding a love many people never experience in a lifetime. What happens, though, when fate laughs in your face just to drastically change it all again?
Kinzleigh has realized hopes and dreams are useless. Why even bother trying when everything always gets taken from you? The only way to abstain from hurt is to have no aspirations or expectations. After finally trying to pick up the pieces of her life and live the only way she knows how, fate gets the last move again and throws in a twist no one expected. Will she finally get the ending to her story?
Buy Link:
http://www.amazon.com/Twisting-Fate-Charisse-Spiers-ebook/dp/B00LI7J762/ref=pd_sim_kstore_2?ie=UTF8&refRID=091JK4FP9JNW8NVPST2P
Lasting Fate, book three(final segment)
We can't always control what happens in our lives. If anyone has learned that it's Kinzleigh Baker. She has learned to embrace the moments and live like there is no tomorrow; to love the people that we are given with all that we have. She knows all too well what it's like to have your heart ripped from your chest and doesn't care to ever experience that feeling again.
Her life has been one roller coaster of overwhelming consequences back to back. Kinzleigh has learned some of the humility she was once lacking as an adolescent. She has found out the hard way that we can't always focus on ourselves or take the important people in our lives for granted. She is working hard to live by putting one foot in front of the other. She is now forcefully embarking on a new journey; one that will be sure to cause lots of trials and tribulations on its own.
What would you do if God gave you that second chance to the one thing you would change if you could? One tragedy that could be reversed perhaps or someone from your past waltzing back into your life unannounced. Would you take it and run with it or go a different route altogether?
Buy Link:
http://www.amazon.com/Lasting-Fate-Charisse-Spiers-ebook/dp/B00P4Q7ZLW/ref=pd_sim_kstore_1?ie=UTF8&refRID=1TZCCYD4ZPHD1EWRG9TX
Trailer:
https://www.youtube.com/watch?v=YcJJdt_23b0
One Week of Summer by Amber Rides
TRAGEDY.
With no mother she can remember, a father lost years ago, and a beloved grandmother gone too, Maggie Mooreland knows the meaning of the word like no other.
VICTIM.
By age fourteen, she was labeled as such by her peers. And she couldn't fight it. Or even deny it. By seventeen, she might as well have had it tattooed on her forehead.
HOPE.
Even now that she is eighteen, and officially an adult, it's still a foreign concept. An ideal never to be realized. Something for others to have and for Maggie to envy.
Until she meets him. Theodore Kimball (Teekay) Marcus. He's wild and spontaneous and gorgeous and the heir to a real estate fortune. He knows what he wants and he takes it. And remarkably, incredibly - he sees Maggie as more than just the sum of her past.
But it's not going to be easy.
SECRETS.
Teekay has them. Maggie knows it. And they're like an unhealed wound, waiting to be bumped in just the wrong way so they can bleed all over again.
He's hiding something that can hurt her.
He's hiding something that's already hurting himself.
And Maggie is terrified that this is the beginning of the end.
ONE WEEK.
A lot can happen in seven days. But will it be long enough to heal their hearts and their minds? Or will it tear them both apart?
Amazon
The Game of Love Boxed Set (A Love Rekindled and A New Love) by Sharon Cummin


Warning: This story contains content which is intended for readers over the age of 18.


A Love Rekindled (The Game of Love #1)

Jessica was a sexy twenty five year old. Her friends at work talked her into going to a party at a co-worker's house. She had not been out in a very long time. She agreed to go, thinking she could leave after an hour and get back home.

Luke was a gorgeous football player who had just returned home after being injured playing for the Pittsburgh Steelers. His friend from college, Linda, tried to get him out of the house. She finally got him to agree to go to a party she was having and even talked him into taking one of her friends as his date.

Jessica arrived at the party to hang out with her friends from work. Her friend John pulled her along to dance with him. They laughed and joked as he dipped her. That was when she spotted Luke, her high school sweetheart, with her friend Heather. The only man she had ever truly loved.

Luke could not believe it, when his eyes connected with Jessica's. She was the woman who tore his heart in two. It took all he had not to turn around and take off out the door. His friend Linda pulled him into her home to show him around and meet her friends.

Jessica's heart raced as Linda brought Luke and Heather over to introduce him to the group from work. Her hands shook as Linda introduced her to Luke. She said a simple hello as he looked into her eyes in shock. Jessica excused herself to go over to the couch.

Jessica could not take it, she had to get out of there. Without saying a word, she took off out the door to her car. How could he have been at the party? Why was he with her friend Heather? Why did he have to look even sexier than she remembered?

When Luke couldn't get her off his mind, he knew that he had to see her. He pulled up in front of her house and could not believe what he saw. Luke wanted answers.


A New Love (The Game of Love #2)

Renee was a confident twenty three year old woman. She spent the past six years helping her sister raise her nephew Lucas. Renee took her nephew shopping for the day so her sister could have some alone time. They were on their way home, when out of nowhere, Renee heard a loud crash and felt her body slam against the car door.

Dillon was a thirty five year old police officer. He was driving through the mall parking lot when he saw a young woman screaming and noticed the smashed in car. Dillon ran to the car and looked through the window. His heart dropped, and he felt the air leave his lungs as memories rushed through his mind. There was a little boy in the car, and he wasn't moving. It was the one thing Dillon didn't like about his job. Accidents involving children were hard for him. The sound of the woman yelling snapped him out of his head, and he hurried to help the boy.

The accident changed Renee's thoughts on life. She blamed herself for what happened to her nephew. Renee was sure she could have done something to avoid being hit.

When Dillon went to the hospital to check on the little boy, he could see that Renee was blaming herself. It tore at his insides that she was taking the blame. The situation hit close to home for him. He handed her his card and hurried on his way.

When Dillon offered to help Renee, she accepted it. Her family began changing, and she was lost. It was time for her to find a life of her own. She had no idea what she wanted to do. It was the first time she was living for herself and not for everyone else.

There was something about Renee that drew him in. Dillon found himself wanting to help her, but he knew falling in love was not an option. He had come to terms with growing old alone.

When Renee realized that love and a family was what she wanted, how would Dillon React?
Could he look beyond the past and allow himself a future with happiness, or would he let her walk out of his life and stay alone forever?




Buy Links:
*~*~*~*High Stakes Seduction(Book 5) by Ami Lecoer *~*~*~*
High Stakes Seduction by Ami LeCoeur
Book 5 is LIVE!! The story of Antonio & Angela is now complete!!
Book 1 in this series is Free on Amazon
Book 5:
http://amzn.to/1x81vtg
Book 4:
http://amzn.to/1uJoD6k
Book 3: http://amzn.to/1uJowYj
Book 2: http://amzn.to/1Gzct2W
Book 1 (Free): http://amzn.to/1xiZOg9
***Addictive Lunacy by N. Isabelle Blanco***
Get on
Amazon
for .99 CENTS! **Book 2 is now out!**

That is, until his picture perfect engagement falls apart and his crazy brother Lucas gets him to agree to a night out. Calum is left to fend for himself when Lucas decides to bail, and "fend for himself" he will need to.

A vivacious and obviously young Livana Payne catches his attention and before he knows what's going on, they end up talking. By the end of the night, Calum is on fire for the impish girl who's managed to ignite an inferno within him.

Yes, she's twelve years younger and the complete opposite of what he'd imagined in his life, but he hungers for her in a way that's frightening. Drunk and surprisingly out of control, he's dead set on his need to have her.

But the moment he accidentally lets it be known that he's recently single, Livana is having none of it. There is no way she's getting involved with a man who just broke up with his fiance.

No, they were going to have to wait. Calum's need for her somehow kept growing. As the days went by and he got to know her more, Livana seemed to be stealing all of his sanity.

As much as she wants to wait it quickly becomes obvious to Calum that he's losing his grip to the monster she'd awakened within him.

He's about to lose control and when he does, he knows there's going to be nothing gentle about what he'll end up doing to her . . .
Compulsive Fascinations by N. Isabelle Blanco
Book 2 ---> Get on Amazon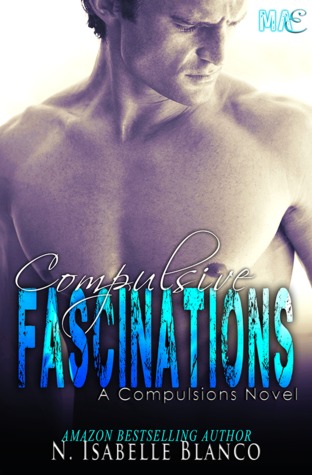 He owns her—Every. Single. Breath. She just doesn't want to admit it. To him, or herself. . .

You get hurt once; you assume that's the norm. You see others suffer; you assume that's the norm, too.

At least, that's what Livana once did. One rough go-around was enough for her. After that, she kept it simple, no strings attached. It was just easier that way. Even necessary.

Until she went out one night and met Calum Alexander, a man whose intensity broke through each of her defenses, leaving her vulnerable.

Afraid to fall in love, she tries to keep some of her walls up around herself, even though Calum is determined not to let her.

Faced with a man that seems intent on possessing her, Liv knows it's a mere matter of time before she no longer has a choice.

That is...until Calum's own insecurities come to the fore, throwing their new, fragile relationship into a tailspin.

Will the feelings between them be strong enough to keep them together, or will their issues get in the way of what they had just started to build?
***Mind Weaver:Volume 1 by Tasha Gwartney ***
Blurb:
She can read your thoughts, control your mind... What secrets do you keep?
One the outside Mena St. Martine looks like every other Society Darling.
Polished.
Poised.
Perfect.
But her life is nothing but a mere illusion.
Mena has a secret that she was born with, one she must protect with her life.
Content with being alone, surrounded by a glittering façade, until Reese.
He makes her want things that she has never dared to dream of.
Love.
Trust.
Something real.
But when the dark chaos that has stalked Mena since she was a child, threatens her world once again… Will Mena be strong enough stand and fight for what she so desperately wants?
A choice must be made…
But can she trust her instincts when everything around her seems to be falling apart?
***This is currently on Amazon for .99 CENTS!!***